Jobs Townsville and Queensland
Are you looking for a job in Townsville? There are many job opportunities in the region and with the assistance of a company like Signature Staff Townsville Recruitment Agency, you are left to enjoy the region's lifestyle whilst we do most of the hard work! And there is no charge for these services for job-seekers!
Business in Townsville enjoys a relaxed pace. Suits and ties are rarely seen, although this aspect is probably driven by our tropical climate more than anything else. The region also offers a diverse range of industries and job opportunities, including construction, mining, healthcare, and education.
There are many current and future construction projects in development in Townsville, resulting in qualified tradespeople being in constant demand, with carpenter jobs in Townsville and electrician jobs in Townsville being just a couple of examples. Additionally, with the growth of healthcare and education sectors in the region, there are also many opportunities for professionals in these fields.
The city of Townsville has a diverse economy that offers a wide range of job opportunities. The commercial and retail sectors are major employers in the region, with roles available in Senior and Executive positions, Finance & Accounting, Administration, Legal, Sales & Marketing, and Human Resources.
In addition, there is a growing demand for healthcare professionals in Townsville, with nurse jobs and other positions in Health and Community Services being sought after.
Tourism is also a significant industry in Townsville, with a range of attractions drawing visitors to the region. This has resulted in a demand for personnel at all levels, from entry-level roles to senior management positions.
Like Cairns, many employers in Townsville offer career development programs to their staff, including certifications, cadetships, supervisory workshops, and management trainee programs. Dedication and hard work can lead to opportunities for advancement and a fulfilling professional career.
Overall, Townsville offers a range of job opportunities for those seeking work in a vibrant and growing city. With a focus on retaining and developing talented staff, it is a great place to build a career and contribute to the local community.
Signature Staff offers Townsville jobseekers a wide range of job prospects locally and interstate as well as career counselling. Signature Staff Recruitment Agency Australia has the contacts and knowledge to guide you in the right direction.
There are dozens of vacancies listed on the Signature Staff website – make sure to check our job board out.
Our sectors Accounting and Administration
Living and working in Townsville offers a fantastic lifestyle, with access to stunning natural attractions and world-class amenities. Located on the coast of North Queensland, Townsville boasts a rich history and culture, with a vibrant community of locals and visitors.
Townsville has come a long way since its early days as a small port town. Established in the 1860s, the town quickly grew in importance as a major transportation hub for the surrounding region. Today, Townsville is a thriving city with a diverse economy, offering a range of job opportunities in various industries.
With its stunning coastal location and proximity to the Great Barrier Reef and other natural wonders, Townsville is a popular tourist destination. The city offers plenty of amenities and attractions for residents and visitors alike, including world-class restaurants, shopping, and entertainment options.
Whether you're looking for a career in healthcare, education, hospitality, or any other industry, Townsville has a wealth of opportunities available. The city is home to a dynamic and diverse workforce, with plenty of training and development opportunities available to help you grow in your chosen career.
Overall, Townsville is a vibrant and exciting city to live and work in, offering a unique blend of natural beauty, cultural richness, and modern amenities.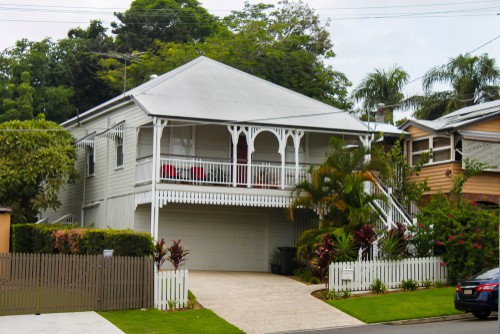 Townsville Accommodation
Townsville offers a variety of accommodation options for both short and long-term stays. From budget-friendly hostels to luxurious hotels, there is something to suit every taste and budget.
For those looking for long-term rentals, there are plenty of options available, with apartments starting at around $150 per week and houses starting at around $300 per week. Fully furnished apartments are also available for those who prefer a hassle-free move.
Many newcomers to Townsville choose to share accommodation to save on costs and enjoy the city's vibrant lifestyle. There are numerous options for shared accommodation, including flats, apartments, and houses.
To find the best accommodation option for you, it's recommended to search online for "accommodation in Townsville" or to contact local real estate agents. With a little research, you're sure to find the perfect place to call home in Townsville.
Townsville Local Economy
Townsville is a vibrant and growing city with a diverse economy that offers a range of opportunities for locals and visitors alike. As the largest urban centre in Northern Australia, Townsville plays a critical role in driving economic growth and development in the region.
With its strategic location on the coast of North Queensland, Townsville is a hub for transportation and logistics, making it an important gateway to Asia and beyond. The city boasts a modern and well-developed infrastructure, including world-class facilities and amenities in healthcare, education, and technology.
As the city continues to grow, there is a sense of optimism and prosperity in the local economy. The construction industry is booming, with major infrastructure projects underway that will create new job opportunities and drive economic growth. Other key industries in Townsville include health, education, tourism, and agriculture.
The region is home to a range of agricultural industries, including tropical fruits, vegetables, and sugarcane. The marine industry is also an important contributor to the local economy, with fishing and aquaculture playing a significant role in the region's production of seafood.
Townsville's airport is a major transport hub, with over 1.5 million passengers passing through each year. The airport's strategic location and modern facilities make it an important gateway to the rest of the country and the world.
Overall, Townsville is a vibrant and dynamic city with a strong and growing economy, providing ample opportunities for those looking to live and work in the region.
Townsville Weather
Townsville, like Cairns, enjoys a tropical climate. The wet season usually occurs from December to March, with high humidity and heavy rainfall. During this time, visitors may experience occasional tropical storms and cyclones.
From April to November, the climate is generally dry and pleasant, with warm temperatures and low humidity. This period is considered the best time to visit Townsville, with plenty of opportunities to enjoy outdoor activities such as hiking, snorkeling, and swimming.
During the cooler months of June to August, the average temperature drops to around 19°C (66°F) at night, which may feel chilly for locals who are accustomed to warmer temperatures.
Townsville's climate is perfect for exploring its many natural wonders, including Magnetic Island and the Great Barrier Reef. Visitors are encouraged to check weather updates and forecasts from the Bureau of Meteorology before traveling to the region.
Townsville Attractions
Townsville is a city that offers a wide range of attractions and activities for visitors and locals to enjoy. Whether you're looking for natural beauty, cultural experiences, or exciting adventures, there is something for everyone in Townsville.
One of the top attractions in Townsville is Magnetic Island, located just a short ferry ride away. This beautiful island boasts stunning beaches, walking trails, and wildlife, including wallabies and koalas.
For history buffs, a visit to the iconic Castle Hill is a must. This landmark offers panoramic views of the city and has played a significant role in Townsville's military history.
Townsville is also home to the world-renowned Great Barrier Reef, and visitors can take boat trips or scenic flights to experience this natural wonder up close.
Other attractions in Townsville include the Reef HQ Aquarium, showcasing the marine life of the Great Barrier Reef, and the Museum of Tropical Queensland, which offers a fascinating insight into the region's natural and cultural history.
For those seeking adventure, Townsville is a great base for exploring the nearby rainforests, waterfalls, and national parks, offering activities such as hiking, mountain biking, and white-water rafting.
With its beautiful beaches, stunning natural scenery, and diverse range of attractions, Townsville is a must-visit destination in North Queensland.
Shopping
Townsville is a shopping hub with plenty of options for shopaholics. From malls to boutiques, you can find everything you need in the city. Castletown Shopping Centre is one of the largest shopping centres in the region, with over 150 stores, including major retailers like Big W, Kmart, and Coles. Other popular shopping centres include Willows Shopping Centre, Stockland Townsville, and Fairfield Central.
In addition to the shopping centres, you can also visit the local markets for unique handmade items and local produce. The Cotters Markets are held every Sunday on Flinders Street, offering a wide range of arts, crafts, clothing, and food. The Townsville Strand Night Markets are held on the first Friday of every month and are a great place to experience local food and entertainment.
Hungry?
When it comes to food, Townsville offers a diverse range of cuisine, including fresh seafood, local produce, and international dishes. The Strand is a popular dining destination, with many restaurants and cafes overlooking the ocean. Palmer Street is another popular dining precinct, with a range of options from fine dining to casual cafes.
For more information on activities and attractions in Townsville, check out Townsville Enterprise.