What is 'Workplace Culture' really about?
Workplace culture is far more than just the trappings of modern offices, or the amenities provided. It is the very heartbeat of an organisation, and it begins with leadership at the top—CEOs, Owners, and General Managers set the tone.
Feeling Valued:
Years ago I worked for IHG Hotels. They built their brand on a high-performance culture, driven by creating an engaging and inclusive environment. During my time at the Hotel, Peter Blackburn the GM had a morning routine of walking around the hotel and engage in small, friendly conversations with staff, showing care and a genuine interest in the people he employed. I had only been there a few weeks when he came to me, greeting me by my name. A small thing, but it made me feel really valued and part of the team. I certainly always did my best working for the hotel form that point on.
Genuine care must be built directly into the company culture—not as an extra benefit, but as a foundation. These kinds of workplaces inspire loyalty, happiness, health, and success.
Key Strategies for Leaders:
As a business owner or CEO, here are some strategies to lead by example and cultivate a thriving workplace culture:
1. Get to Know Your Employees
Take an interest in their lives and what matters to them outside of work.
2. Be Approachable
Create an environment where employees feel comfortable approaching you with their concerns or ideas.
3. Promote Inclusivity
Ensure that every member of your team feels like they are part of the bigger picture, sharing your company's vision, mission, and values.
4. Avoid Micro-Management
Trust your employees to do their jobs effectively without constant oversight.
5. Provide Feedback and Recognition
Offer constructive feedback, recommendations for improvement, and commendation for outstanding performance.
6. Practice Kindness and Empathy
Display empathy towards the challenges employees may face and be kind in your interactions.
7. Respect All Employees Equally
Treat every employee as a valued colleague, regardless of their position within the organisation.
8. Share Successes and Failures
Transparency in sharing both successes and failures fosters a culture of learning and growth.
9. Seek Employee Input
Ask employees for their opinions and ideas, showing that their voices are valued.
10. Engage in Community Initiatives
Organise group activities that contribute to worthwhile community causes, promoting teamwork and a sense of purpose beyond the workplace.
Building a great workplace culture is not a simple task, but the rewards are substantial. An exceptional culture leads to increased efficiency, productivity, innovation, reduced absenteeism, a stable workforce, and, most importantly, happy employees who genuinely want to be part of your organisation.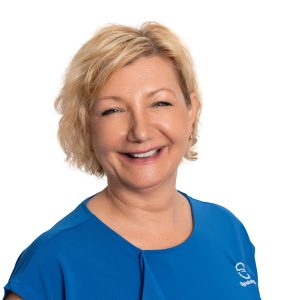 If you require guidance in developing a strong workplace culture or workforce planning, please do not hesitate to contact us at 07 4050 3888 or via email at vlasta@signaturestaff.com.au
We are here to assist you in creating a thriving and engaging work environment.